Merry Christmas!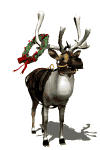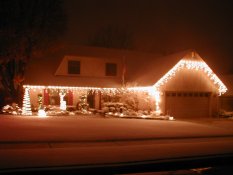 Turtle Creek's First Snow, December 9, 2003
It was a Winter Wonder Land!

Judging for the Decorating Contest is
Done and The Winners for Christmas 2004 ARE.....




First Place
Jackie and Lana Yates
1008 South Chestnut Avenue




2nd Place
Paul and Sandy Love
2208 Oak Ridge Street




3rd Place
Jerry and Judy Warren
2205 West Louisville Street

"
The Beautiful Sights of Christmas in Turtle Creek





Maybe it is just me,,,,But did YOU notice HOW many homes had lights up!
It really makes Turtle Creek look just plain BEAUTIFUL!
Hope YOU had a Very Merry Christmas!


On a Sad note: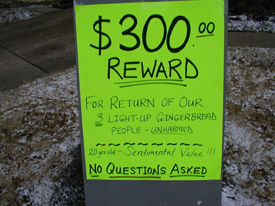 Our Second Place winners had their GingerBread People stolen right out of their front yard. It is a shame that someone, with little value or respect for others, would do something like this.

On a Lighter Note:
Mr. and Mrs. Yates at 1008 South Chestnut Avenue have given their First Place winnings back to the Association. Many, Many Thanks. That money will be put to good use.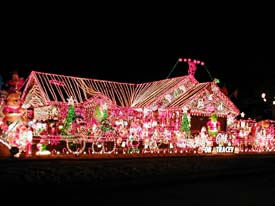 I found this home in south Tulsa while driving around. It was something to see.